Why do you need to design a website when there are free options available?
There is no such thing as free website designing service , it should be apparent that not a single business will provide any services or products for free unless there are caveats that you may not know of.
When you opt for a free website you will be restricted in many ways and in order to add any extensions or features that might be very crucial to your business. Your website will end up looking a run off the mill page as you'd be using free themes that provide limited design options.
Making a simple website and launching it on the internet is no longer expensive endeavour. You can find decent options like what we offer for as low as Rs. 4500 per year! There are many website  servers available today that have really good offers and provide great services for website hosting and even provide free web designing options that may be limited but still could serve it's purpose.
Your own website means you are free to put up whatever you want, the way you want restricted only by your imagination.
Why choose me for website design?
My knack lies with the fact that I am great at creating content, creating brand summary and very good with analysis and understanding of what you desire and what your clients expect from your website.
I have over 10+ years of experience creating websites for customers all over the world, I had such a good relationship with branding companies abroad and I was able to retain my clients for many years, creating website and providing graphic designing solutions for them and their clients.
Pricing varies from website to website and depends on what your demands are. I can help you create a website in your budget starting at Rs4500 for a simple 4 page website, that can be extended in future as per your requirements. However, the best way for me to give you a quote is connect with me so that I can understand your requirement for website development and help you with the best possible solution within your budget.
What clients say about me
Content marketing and creation for Trikon Telesoft
Sanjog provided content for our business and clients that included website content, blogs and...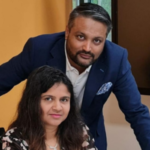 Jigar Shah
"Sanjog provided wordpress server management"
Sanjog has helped me creating wordpress websites with custom modules for real estate businesses....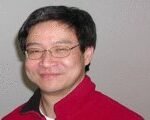 Thomas Wong
" Talented website developer and content writer"
Sanjog has created many many websites for me and provided translation services from French...
Benoit
"Branding, online shop and ad management"
Sanjog sorted out images and skillfully edited them for my website and mananged my...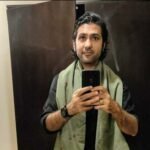 Kartik Tanna
"content marketing and Shopify website design"
Sanjog is very insightful and his experience shows with his content for the products...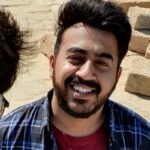 Parthesh Bhatt
"Strategic partner for website development"
Sanjog is a practical problem solver who understands the client's needs and will deliver...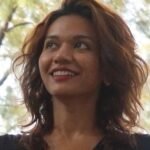 Shanaz Al
"Master of Drupal website and modules development!"
Sanjog is not only a good content writer but possesses expert level technical abilities...
Chris Nelson
"Well designed websites with content"
Sanjog created websites for me in my budget very satisfactorily, he wrote all the...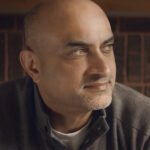 Azhar Laher
" Brilliant marketing strategist and technically adapt"
Sanjog is brilliant ad strategist and has a very sharp business acumen. He has...
Aniq Nurani
Talk to me on the contact details below
Call me : +91 6353125181.
Google MyBusiness : Epoch Web Integration .

Mail: hello.epoch@outlook.com

DM Facebook : @epochwebintegration.
DM Instagram : @Epochwebintegration