Do you want to get the right customers to your online shop?
Do you want to improve the quality and relevance of your advertisements?
Do you want to make your online presence uniform and professional?
When your business gets these three critical aspects in perfect harmony, you will see quality traffic, better brand status, and better ROI on online advertisement costs.
Let me help you add the "human factor" to the contextual marketing and circumvent the drastic change in ad tracking through Facebook or google ads.
To achieve all your marketing goals, we will go through and improve every aspect of the customer journey of your business. I help businesses to reach their marketing goals through a systematic, planned social media marketing strategy based on your vision.

What sets me apart is that I listen, I listen to you, understand your point of view of how you your business helps your clients with your services or products. I listen to your clients to know what they like about you and what they expect from your online marketing campaign. In every aspect of the services I provide, I adapt to your way of thinking and providing you with the solutions that reflects your vision with adherence to the market standards.
What Clients say about me
Content marketing and creation for Trikon Telesoft
Sanjog provided content for our business and clients that included website content, blogs and...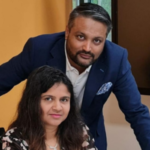 Jigar Shah
"Sanjog provided wordpress server management"
Sanjog has helped me creating wordpress websites with custom modules for real estate businesses....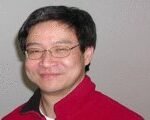 Thomas Wong
" Talented website developer and content writer"
Sanjog has created many many websites for me and provided translation services from French...
Benoit
"Branding, online shop and ad management"
Sanjog sorted out images and skillfully edited them for my website and mananged my...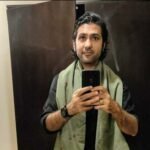 Kartik Tanna
"content marketing and Shopify website design"
Sanjog is very insightful and his experience shows with his content for the products...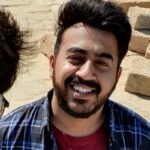 Parthesh Bhatt
"Strategic partner for website development"
Sanjog is a practical problem solver who understands the client's needs and will deliver...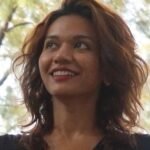 Shanaz Al
"Master of Drupal website and modules development!"
Sanjog is not only a good content writer but possesses expert level technical abilities...
Chris Nelson
"Well designed websites with content"
Sanjog created websites for me in my budget very satisfactorily, he wrote all the...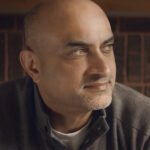 Azhar Laher
" Brilliant marketing strategist and technically adapt"
Sanjog is brilliant ad strategist and has a very sharp business acumen. He has...
Aniq Nurani
Why is online advertising a good choice for marketing?
Most people today use their phones to search for products and services online. Even in rural areas and people who do not speak English use Google assistant to get what they are looking for online. Hence, online advertising opens more than a few doors for businesses to reach new customers.

Even if you are a small business or you are skeptical and want to spend less on your online advertisement, it is ok. There are ways to start small and test how advertising online can help grow your business. When you use traditional methods of marketing such as ads in news paper or flyer distribution, your advertisement only shows once to that person, and there is no guarantee they'd actually come to read your ad unless they are looking for that specific service or product.In comparison, online advertisement costs much less when you actually see the results.

For less than Rs.4000 you can have up to million people see your ad. Out of those how many you think can be converted to customers? Obviously you need to smartly design your online advertisement, taking into account every aspect of your marketing strategy. That includes, what type of people or audience your product or service attracts? How do your competitors stand up against your services? What can you offer better? When should you run a discount campaign? There are many more questions you need to ask to have a successful online advertising campaign.
Cost of Advertising online
The cost of online advertising is surprisingly low if you consider how much returns you get if your advertisement is well planned and executed. There are two sure shot benefits that outshine the cost of online advertisement.

Branding: no matter what type of ad your run, people will see your brand and that is good because next time they see your advertisement again they will recall the brand, making your brand slightly familiar and prompting users to trust you a bit more than a business they know nothing about.

Clients : Even if you spent say Rs.500 on a click to get a client, how much do you think that client is worth? you can re-target them for free, up-sell new products and create a larger awareness circle through them! A single client can bring you business and that will make your online advertisement worth it!
So, once your organic sales increases, your spend on online advertisement will significantly decrease.
Let's talk
Call me : +91 6353125181.
Google MyBusiness : Epoch Web Integration .
Mail: hello.epoch@outlook.com
DM Facebook : @epochwebintegration
DM Instagram : @Epochwebintegration