Why advertising online is a good idea?
Online advertisement is the marketing  strategy that complements your offline marketing efforts. Using the right tools you can easily find new clients, engage current clients and do all this in a convenient and cost effective manner.
Reach people that actually are interested in what you offer, target customers faster than a flyer and reach larger number of people than a billboard or any offline marketing effort. In a nut shell you get faster results in terms of conversions and sales with online advertising working in tandem with your regular marketing.
Having a significant experience with running ads on various platforms for businesses in various sectors, I have a clear understanding of how to create the best possible advertisement strategy.
My online advertising strategy is based on business acumen and creativity to produce an ad that attracts customers. That is called adding human factor to the contextual marketing, it circumvents lack of data from cookies or people opting out of tracking. Talk to me and I will explain how it works.
Best online advertisements are made by studying the competitors , relying on experience from results of marketing efforts, and understanding the needs of your clients and customers. It is a balancing act mixed with refining and keeping up with trends in the market, that gives desirable results. On my part, I provide the support you need to understand the technical acumen and implement your marketing strategy to give birth to a successful advertisement campaign.
Steps to successful advertisement campaign.
Based on the observations from your business, audience data, and competitor analysis, I extract the brand persona, USP of the product or service, features, benefits and ascertain audience type to move to the next step.
The next step is to carefully create content that includes videos, slide shows, images, descriptions, tag lines, hashtag, keywords and landing pages . The content is crafted to connect with your target audience with most natural and truthful tone in the language they relate to.
Finally, I create the ad campaigns in the budget you provide that is based on the marketing funnel optimized for conversions. Ads platforms are chosen on the basis of audience type and the product or service you sell.
After the ads are running I analyze them to see how best can we tweak them to get best results, in order to do that I stay in touch with Facebook and Google Ads experts, take their advice and implement changes after discussion.
Content marketing and creation for Trikon Telesoft
Sanjog provided content for our business and clients that included website content, blogs and...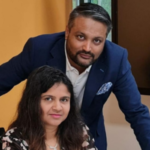 Jigar Shah
"Sanjog provided wordpress server management"
Sanjog has helped me creating wordpress websites with custom modules for real estate businesses....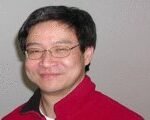 Thomas Wong
" Talented website developer and content writer"
Sanjog has created many many websites for me and provided translation services from French...
Benoit
"Branding, online shop and ad management"
Sanjog sorted out images and skillfully edited them for my website and mananged my...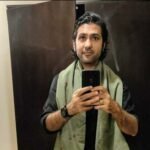 Kartik Tanna
"content marketing and Shopify website design"
Sanjog is very insightful and his experience shows with his content for the products...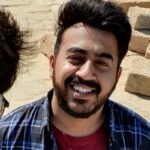 Parthesh Bhatt
"Strategic partner for website development"
Sanjog is a practical problem solver who understands the client's needs and will deliver...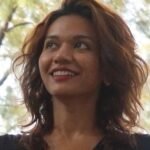 Shanaz Al
"Master of Drupal website and modules development!"
Sanjog is not only a good content writer but possesses expert level technical abilities...
Chris Nelson
"Well designed websites with content"
Sanjog created websites for me in my budget very satisfactorily, he wrote all the...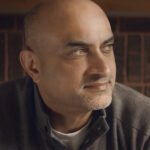 Azhar Laher
" Brilliant marketing strategist and technically adapt"
Sanjog is brilliant ad strategist and has a very sharp business acumen. He has...
Aniq Nurani
Online advertising services
The cost of managing ad is decided case by case depending on the services we agree to work on. On an average I offer competitive rates with flexible budget in comparison to the ongoing market rates with focused attention and accurately predicted ad campaign results. My rates starts from Rs.4500/ month for running campaigns.
Call me : +91 6353125181.
Google MyBusiness : Epoch Web Integration .

Mail: hello.epoch@outlook.com

DM Facebook : @epochwebintegration.
DM Instagram : @Epochwebintegration